Denise Dean
Character Designer/Art & Animation Director
Denise Dean is the superbly talented artist who has brought our band to life. She is a UK based traditional 2d hand drawn animation artist and illustrator, with over 30 years experience in the industry. She has worked on a variety of different animation projects over the years, from tv adverts (such as Coke, Stella Artois, Muller Yogurts and Iron Bru) to BBC/CH4 Christmas Specials. From music videos (including Gorillaz, True Damage and Iron Maiden), Oscar nominated shorts through to full length feature films, from the likes of Disney, Steven Spielberg and Wes Anderson. Denise also combines her love of sport with her artistic talent and is the official portrait artist for Wisden's Five Cricketers of the Year. Denise loves sport, cricket in particular and spending time with her beloved cat Bangles, who generally steals the limelight as you can see!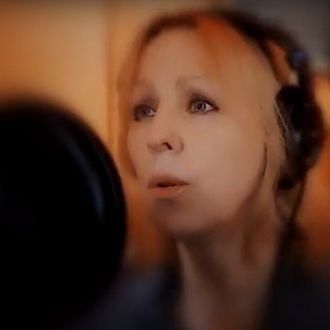 Caitlin Grey
Concept creator, songwriter & 'voice' of Niamh
Caitlin Grey is a singer, songwriter & lyricist and is one half of song-writing partnership Harvey//Grey Music. with composer Neil Harvey. As the original concept creator of The Niamh Project, the idea for the band  began in Caitlin's (tiny) brain, germinating in there for more than 5 years before seeing the light of day. Now it's out, there's no stopping it! 
Caitlin's voice has been described as 'having the ease of a folk singer with the refined muscle of a classical artist.' The Celtic Music Fan 
Caitlin's vocal repertoire is impressive, ranging from classical to traditional folk and pop, and, of course, heavily influenced by the Celtic tradition. With strong family roots from Ireland and Wales, the melodies and themes of Caitlin's Celtic music conjure up the dramatic landscapes and wild coastlines of her ancestral homelands, as well as the richness of her Celtic heritage. Caitlin lives on a narrow boat, loves a good red wine (especially Rioja, lots of tea & a good book.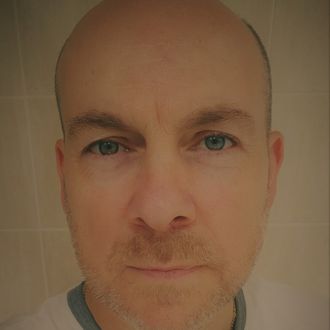 Neil Harvey
Songwriter & Producer
As the clearly more handsome half of Harvey//Grey Music, Neil Harvey is an accomplished composer and producer. Neil's music is heard all over the world from Award winning films to airport lounges!
With his roots firmly in rock, guitar, Neil is the engine room of Harvey/Grey Music & the genius behind the music & production. Caitlin's debut album Siren's Song,  written with Neil Harvey, won 'Best Celtic Album' 2013 at the LadyLake Music Awards in the U.S. 
Neil & Caitlin have been working together for the best part of twenty-five years and are absolutely passionate about their craft.  They also wrote two songs for the award-winning UK crime film Lucas and Albert. Released in 2019, this cool Brit crime thriller scooped the Best Film Award at the National Film Awards 2021. Neil loves a good curry, a bit of golf & is very partial to a family sized bag of Doritos.